Distinguished CEO Series
27 April 2016
CIO Academy Asia was honored to host an Exclusive Lunch Roundtable with Mike Gregoire, CEO, CA Technologies at Restaurant Andre, in partnership with CA Technologies, as part of our Distinguished CEO Series. He shared the concept of the Application Economy, how to build an agile society and what was discussed by leaders who attended the prestigious forum in Switzerland.
About Mike Gregoire – Mike is Chief Executive Officer, CA Technologies, and a member of its Board of Directors. Mike recently attended World Economic Forum in Davos with other Government and industry leaders. One of the three key themes at WEF Davos 2016 was "Mastering the Fourth Industrial Revolution".
Mike is a 25-year veteran of the software industry, where he has done everything from writing software code, to managing large consulting businesses, to leading a fast-growing cloud-based software company.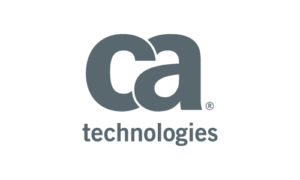 About CA Technologies – CA Technologies (NASDAQ: CA) helps customers succeed in a future where every business— from apparel to energy— is being rewritten by software. With CA software at the center of their IT strategy, organizations can leverage the technology that changes the way we live— from the data center to the mobile device.
Our business management software and solutions help our customers thrive in the new application economy by delivering the means to deploy, monitor and secure their applications and infrastructure. Our goal is to help organizations develop applications and experiences that excite and engage and, in turn, open up money-making opportunities for their businesses.