Singapore, 2020/2021 – CIO Academy Asia is happy to announce David Chin as the new Deputy Chief Executive Officer as from Oct 2020.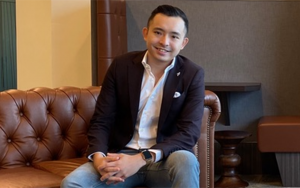 David Chin has played an integral part to the growth of CIOAA since its inception in 2014. He has strengthened partnerships with technology companies in South East Asia (SEA) and played a key role in growing CIO Academy Asia's vibrant community of C-level technology leaders in SEA.
David is actively leading the new capability development initiatives at CIO Academy, he currently plays a pivotal role in the ASEAN Digital Transformation Council and CIO Academy's annual flagship ConnectGov Leaders' Summit.
David brings with him a diverse portfolio of experiences in B2B Tech Go-to-Market strategy, C-level programmes and omni-channel technology B2B marketing. Exciting times ahead for CIO Academy with David's leadership qualties.
About CIO Academy Asia
CIO Academy Asia helps leaders succeed in a fast-changing world driven by technology advancements.  We create platforms where CIOs, business leaders and thought leaders share their insights, knowledge and expertise with the wider community of IT professionals and management executives in business, government and community organisations.  We work with the IT and business community to raise professional standards and capabilities in the innovative use of technology to solve complex issues and challenges. 
For further information contact:
Dewi-Marie Vincoy, Digital Marketing & Project Manager
dewimarie@cioacademyasia.org