[vc_row][vc_column][vc_column_text]
Distinguished CEO Series
2 November 2017
CIO Academy Asia hosted an Exclusive Breakfast Roundtable with Jill Dyché, an internationally recognised speaker, business advisor and author of the best-selling book – "The New IT: How Technology Leaders are Enabling Business Strategy in the Digital Age", which features interviews with business leaders becoming technology change agents, at Artemis, in partnership with SAS.
A very informative session with Jill engaging distinguished C-level folks from the banking sector with focus on discussing the trends disrupting the world of financial technology, and how innovation, analytics as strategy, and using data for good can ensure survival in this digital age.
About Jill Dyché – Jill Dyché – frank, funny, and full of great stories – has been thinking, writing, and speaking about business-IT alignment for over two decades. In her career as a consultant and advisor to executives across industries, she's seen technology organisations deliver strategic change, and has worked with managers across IT and business organisations to make it stick.
Information Week named Jill one of the "Twelve Most Influential Women in Big Data and Data Science," and Retail Leader pronounced her one of their "2017 Women to Watch".
Jill Dyché is an internationally recognised author, speaker, and business advisor, with past experiences in advising executives and boards of directors on strategic importance of IT investments. Executives from companies including Charles Schwab & Co., PepsiCo, Lowe's, Verizon, and Microsoft have relied her counsel in the areas of analytics and data strategy, innovation, and organisational design.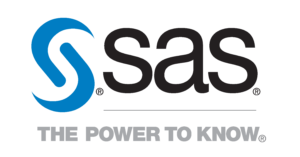 About SAS – SAS is the leader in business analytics software and services, and the largest independent vendor in the business intelligence market. Through innovative solutions, SAS helps customers at more than 70,000 sites improve performance and deliver value by making better decisions faster. Since 1976 SAS has been giving customers around the world THE POWER TO KNOW®.[/vc_column_text][/vc_column][/vc_row][vc_row][vc_column][td_block_image_box image_item0="19572″ image_item1="19571″ image_item2="19570″ image_item3="19569″ tdc_css=""][/vc_column][/vc_row][vc_row][vc_column][ult_buttons btn_title="PHOTOS FROM THIS EVENT" btn_link="url:https%3A%2F%2Fwww.facebook.com%2Fcioacademyasia%2Fphotos%2F%3Ftab%3Dalbum%26album_id%3D1691323674253734||" btn_title_color="#ffffff" btn_bg_color="#a22100″ btn_bg_color_hover="#000000″ btn_title_color_hover="#ffffff" icon="Defaults-facebook-square" icon_size="13″ icon_color="#ffffff" btn_icon_pos="ubtn-sep-icon-at-left" btn_font_style="font-weight:bold;" el_class="facebook_photos_btn"][/vc_column][/vc_row]