ENTERPRISE ARCHITECTURE FOR BUSINESS & IT MANAGEMENT EXECUTIVES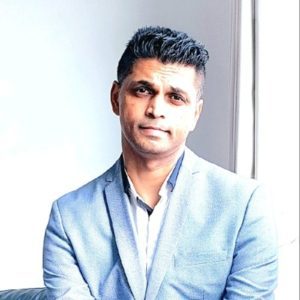 Global Engineering Leader & Architecture Expert
Founder, CEO, Stratinum
Who Should Attend:
CEOs
CFOs & Finance Directors
COOs & Business Ops Directors
Chief Information Officers (CIOs) & Chief Technology Officer (CTOs)
Produce Development Leaders
Heads of Business Unit
Enterprise Architect Strategy and Foresight Teams
IT Transformation Leaders
As management executives tasked with leading complex organisations in a rapidly evolving digital landscape, understanding the strategic value of Enterprise Architecture (EA) is vital. This course is tailored specifically to equip senior management executives with essential knowledge and practical insights about EA, a strategic tool that aligns business objectives with technology infrastructure.
This comprehensive course will drill the purpose, significance, and process of EA, focusing on its capacity to drive digital transformation, facilitate operational alignment, and enhance decision-making. You will explore the four core perspectives of EA – business, application, information, and technology – and understand their interactions in shaping your organisation's strategic blueprint.
This course delves into various EA frameworks such as the Zachman Framework, Unified Architecture Framework (UAF), Agile Enterprise Architecture (AEA), and Federal Enterprise Architecture Framework (FEAF), guiding you in selecting the framework that aligns with your organisation's unique needs.
Understand their organisation's current state and identify areas for improvement
Develop a roadmap for future growth and transformation
Make better decisions about investments in technology and infrastructure
Align their organisation's IT systems with its business goals
Improve communication and collaboration between different parts of the organisation
By the end of this course, participants will be able to:
Define enterprise architecture and explain its importance to business success
Understand the different components of enterprise architecture
Apply enterprise architecture frameworks and methodologies to their own organisations
Develop and implement an enterprise architecture strategy
Communicate the benefits of enterprise architecture to senior management
Enterprise Architecture from the Lens of a Global Practitioner
A well-defined practice for conducting enterprise analysis, design, planning, and implementation, using a holistic approach at all times, for the successful development and execution of strategy. Enterprise architecture applies architecture principles and practices to guide organizations through the business, information, process, and technology changes necessary to execute their strategy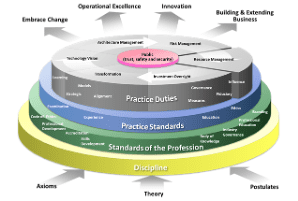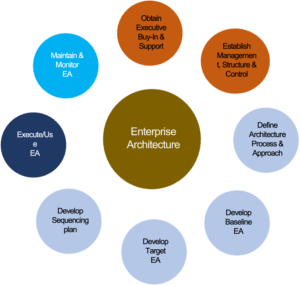 The Open Group Architectural Framework (TOGAF)
– Business Architecture
– Data Architecture
– Application Architecture
– Technology Architecture
Zachman Framework
Federal Enterprise Architecture
Gartner Framework
Enterprise Architecture Cycle
Designed for both Business & Tech Management Executive Roles
Learn how to build ownership and accountability across business siloes, while fostering closer collaboration between business and tech stakeholders.
The Architecture Development Method (ADM) provides a tested and repeatable process for dev eloping architectures. The ADM includes establishing an architecture framework, developing architecture content, transitioning, and governing the realization of architectures.
board & management executive masterclass
2 HALF DAYS : 2 X 4 Hour Segments
Not eligible for Gov Subsidy
spark professional data leaders masterclass
2 FULL DAYS : 4 X 4 Hour Segments
Not eligible for Gov Subsidy
REGISTER YOUR INTEREST IN TAKING THIS COURSE