CLOUD MANAGEMENT FOR BUSINESS & IT EXECUTIVES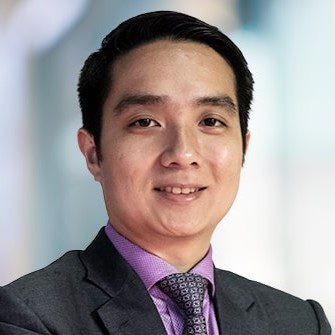 Former CIO & COO, MyRepublic
Senior Advisor, SPARK by CIO Academy Asia
Digital Transformation Advisor, Datastream Digital
Who Should Attend:
CEOs
COOs & Business Ops Directors
Chief Information Officers (CIOs) & Chief Technology Officer (CTOs)
Produce Development Leaders
Heads of Business Unit
Enterprise Architect Strategy and Foresight Teams
IT Transformation Leaders
Organisations have seen an accelerated move to the Cloud. Tech teams today are pushing forward to migrate business-critical digital services onto a hybrid mix of on-premise, cloud infrastructure and SaaS applications, leveraging open-source architecture and implementing service reliability best practices to ensure that digital services remain resilient and available.
Managing such heterogeneous operating environments introduce significant complexities around performance management and data resiliency. While multi-cloud ecosystems allow organizations to leverage "best-of-breed" services from different cloud providers, It is crucial that tech leaders optimise their cloud management architectures to meet service reliability demands and still remain agile as their cloud footprint grows.
Understand the current challenges on distributed cloud management and maximising ROI on distributed cloud
Understand how to operationalise and scale your cloud architecture based on the five key pillars of cloud operations: Operations (system performance), Network Management, App Development on Cloud, Security and Governance and Data Management.
By the end of this course, participants will be able to:
Understand decision matrix to apply the right cloud architecture and design patterns to a variety of business use cases
Understand the differences between the different cloud architectures and structures and the complexities that arise from managing data in these structures
Understanding performance management around distributed cloud systems from a cost and ROI perspective
Deploying a Cloud Architecture and Design Pattern with integrated Data Management
Learn about Cloud Deployment Design Patterns and an enterprise scale decision matrix to apply the right design patterns to deploy software to a Distributed Cloud environment in the most effective manner.
Distributed Deployments
Tiered Hybrid
Partitioned Distributed
Cloud Analytics Hybrid
Edge Hybrid
 
Redundant Deployments
Environment Hybrid
Business Continuity Hybrid
Cloud Bursting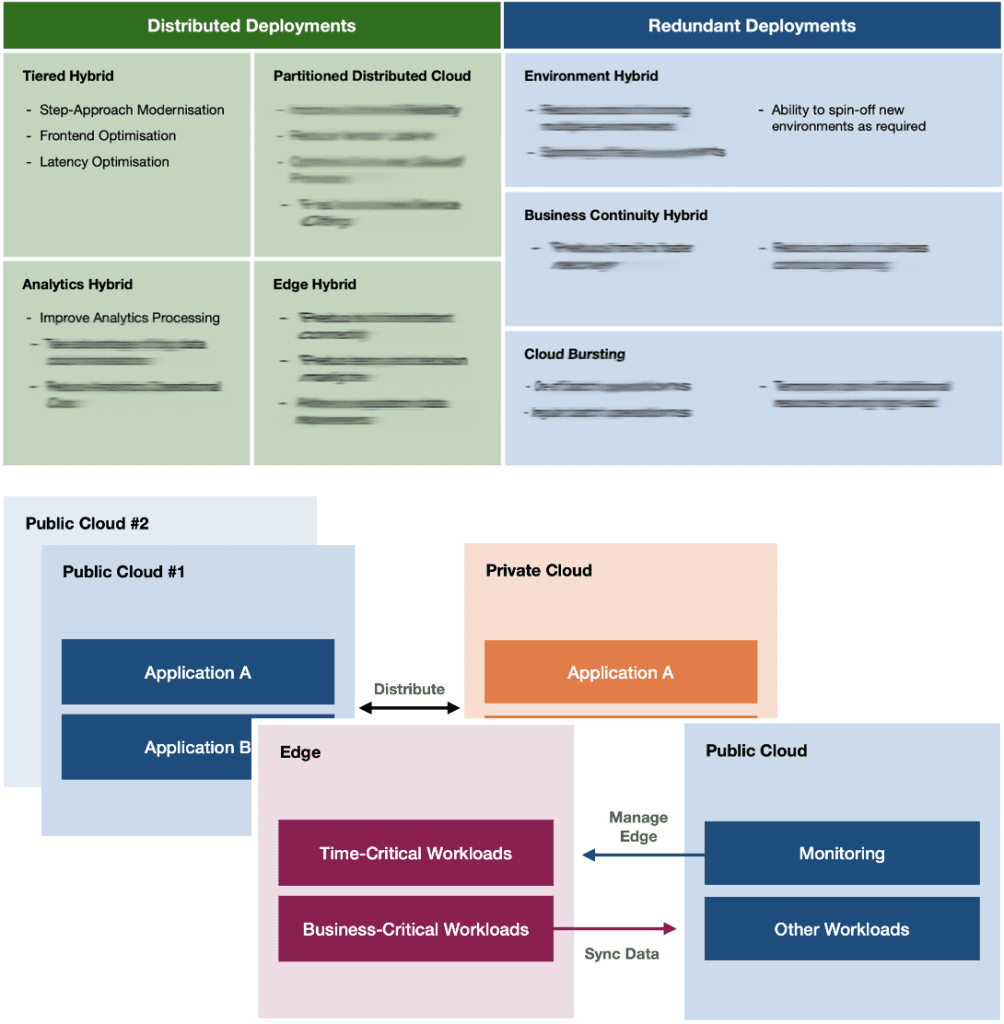 Optimise Cloud Utilisation & Control Costs

This course will introduce proper architectural planning based a set of structured considerations, it will reduce the challenges with Distributed Cloud management, and allow your organization to reap the benefits of Distributed Cloud.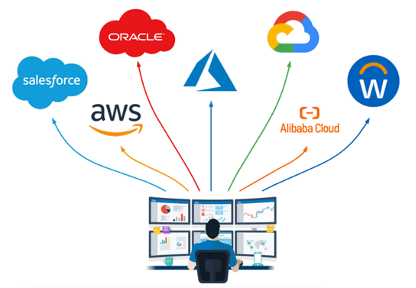 board & management executive masterclass
2 HALF DAYS : 2 X 4 Hour Segments
Not eligible for Gov Subsidy
spark professional CLOUD leader PROGRAMME
2 FULL DAYS : 4 X 4 Hour Segments
Not eligible for Gov Subsidy
REGISTER YOUR INTEREST IN TAKING THIS COURSE