Distinguished CEO Series
6 January 2016
CIO Academy Asia held it's first installment of Distinguished CEO Series at Odette, National Gallery Singapore. Many perspectives about cybersecurity were shared, with Mark McLaughlin (CEO, Palo Alto Networks) leading the discussion.
About Mark D. McLaughlin – Mark joined as president and CEO of Palo Alto Networks in August of 2011 and became Chairman of the Board in 2012. As of August 2016, he serves as Chairman and CEO.
Before coming to Palo Alto Networks, Mark served as President and CEO of Verisign. Prior to that, he held a number of key positions at Verisign including serving as Chief Operating Officer, Executive Vice President of Products and Marketing, and head of the company's Naming Services business. Prior to Verisign, he was the Vice President of Sales and Business Development for Signio, a leading Internet payment company. Before joining Signio, he was the Vice President of Business Development for Gemplus, the world's leading smart-card company. Previous to Gemplus, he also served as General Counsel of Caere Corporation and practiced law as an attorney with Cooley Godward Kronish LLP.
President Barack Obama appointed Mark to serve on the National Security Telecommunications Advisory Committee (NSTAC) in January, 2011. In 2014, President Obama appointed Mark to the position of Chairman of the NSTAC. He received his J.D., Magna cum Laude, from Seattle University School of Law and his B.S. Degree from the United States Military Academy at West Point. He served as an attack helicopter pilot in the U.S. Army and earned his Airborne Wings. Mark currently serves on the board of directors for Qualcomm Inc. (NASDAQ:QCOM).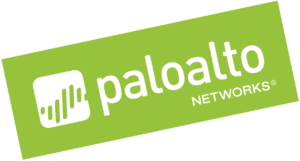 About Palo Alto Networks – Palo Alto Networks is the next-generation security company, leading a new era in cybersecurity by safely enabling applications and preventing cyber breaches for thousands of organizations worldwide. Built with an innovative approach and highly differentiated cyber threat prevention capabilities, our game-changing security platform delivers security far superior to legacy or point products, safely enables daily business operations, and protects an organization's most valuable assets.